Airport Collisions Specialists – Our Business History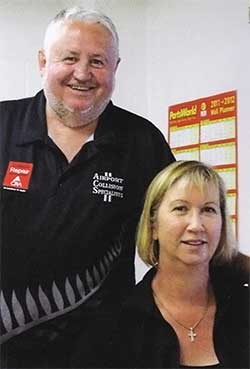 In August of 2009 we (Wayne & Christine) decided the way forward was to start a business together, having  previously worked in a business together in which Wayne was a partner.
So as the song goes initially it was 'Just the two of us" , however we were soon joined by four long term staff who supported us and assisted in looking for premises that would suit our new business venture.
After locating our new property all the staff helped to bring the premises up to speed with a fresh coat of paint while we waited for our new bake oven to arrive, then we opened the doors to a new beginning.
We chose the name Airport Collision Specialists as Wayne had been in the Airport area for 28 years and has always been a well known identity in the collision repair industry and of course we are specialists in our field. Wayne's well known trait about being "fussy" about quality repairs and maintaining the high standard of staff training & experience made "ACS" a true fit for our company.
Our attention to service and detail have ensured that we are supported by both very loyal business's and friends. It is through maintaining great  work standards and customer service that Airport Collision Specialists have continued to grow.
Contact the team at Airport Collision Specialists for more information our range of services that we offer.
---
Here At Airport Collision Specialists Our Business Is Simple………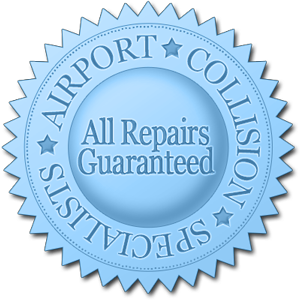 Aim to have every client for life
Specialize & be the best at what we do
Our staff is constantly updating their skills
Guarantee every repair
Provide a customer experience second to none
Contact us today and make the commitment now to choose us as your future repairer!
For Quality Repairs & Service Every Time – Email Or Call Airport Collision Specialists 09 257 1933